I learned The Toronto Sun has a very liberal definition of the word "celebrity" but I was happy to hear it as they wrote up this great little editorial about me in their Celebrity Spaces feature!
Click on the images below to enlarge them and take a look into the weird little world that I call home sweet home.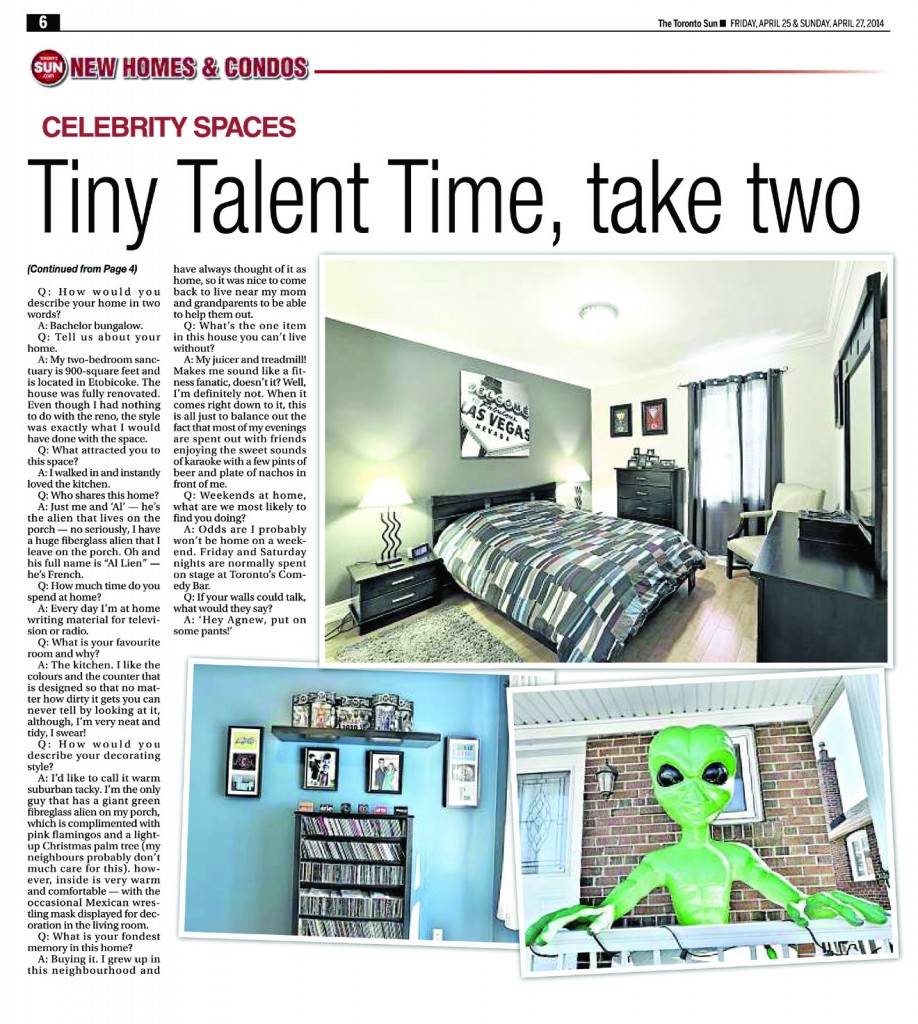 Special thanks to Chrissy Newton at VOCAB Communications for helping put this together.